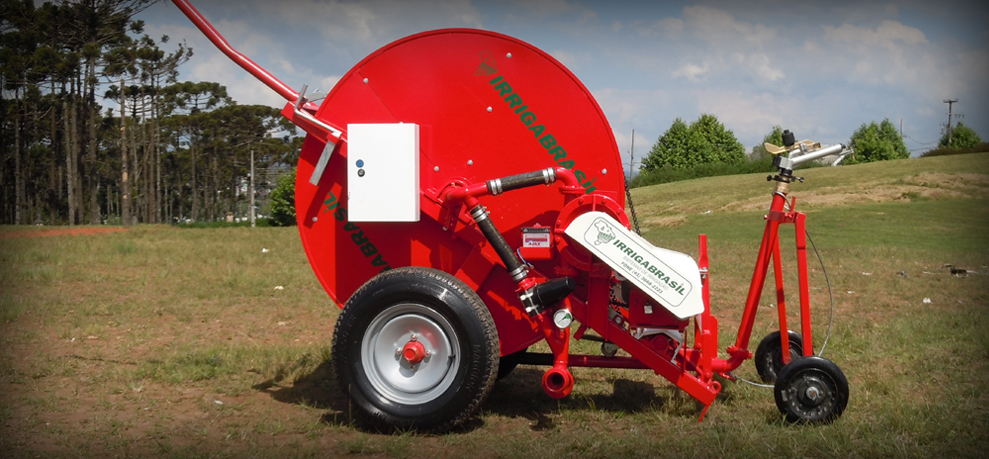 - Medium density polyethylene (MDPE) hose with a 50mm outer diameter, and 3.7mm wall thickness (PN8).
- Maximum hose length: 150m.
- Irrigation cart has an automatic end-of-run system.
- Manual by-pass controls the hose pulling speed.
- Chain controlled gear / reel transmission.
- 1 1/2 inch imported, gradually - turning sprinkler.
- Chassis with axle with two wheels.
Optional
- Digital panel for monitoring the hose pulling speed.
CARACTERÍSTICAS TÉCNICAS DO TURBOMAQ 50/FS
Tubo de PEMD (mm)
Comprimento Máximo do PEMD (m)
Espessura do PEMD (mm)
Faixa de vazão (m³ / h)
Pressão de Entreda (Kgf / cm²)
Espaçamento entre hidrantes (m)
50
150
3,7
9 - 19
4,5 - 9,0
24- 30
It selects the model that it desires to know first